Making an Entrance
Spring is here and with that was the announcement of DHome magazine's annual Best Designer list. Alana was honored for the 4th year since 2012, when she started AVID Associate's. In one of the feature's DHome asked the question "What would you do with a clients $25,000?"
Alana's answer,  as well as other designers, can be found here…
And we will also post it for you here…
Create an entryway that reflects my client's personality while kicking it up a couple of notches. It's the first and last thing they see in the house, so it needs to be wonderful and create a sense of homecoming.
– Alana Villanueva
So that brings us to the fascinating topic of entryway's.  We love making a statement that represents our clients personal style and have posted some of our own projects below, as well as some inspiration from some of our other favorite images.  Enjoy!
Also we are are doing some spring updating to our website, so please check out our updated portfolio as we add new projects this spring!
This foyer is all about contrast and graphic patterns, while being showstopping and dramatic, with inlaid marble floors, a waterjet marble staircase radius stone runner, custom crystal chandelier and mable wrapped columns.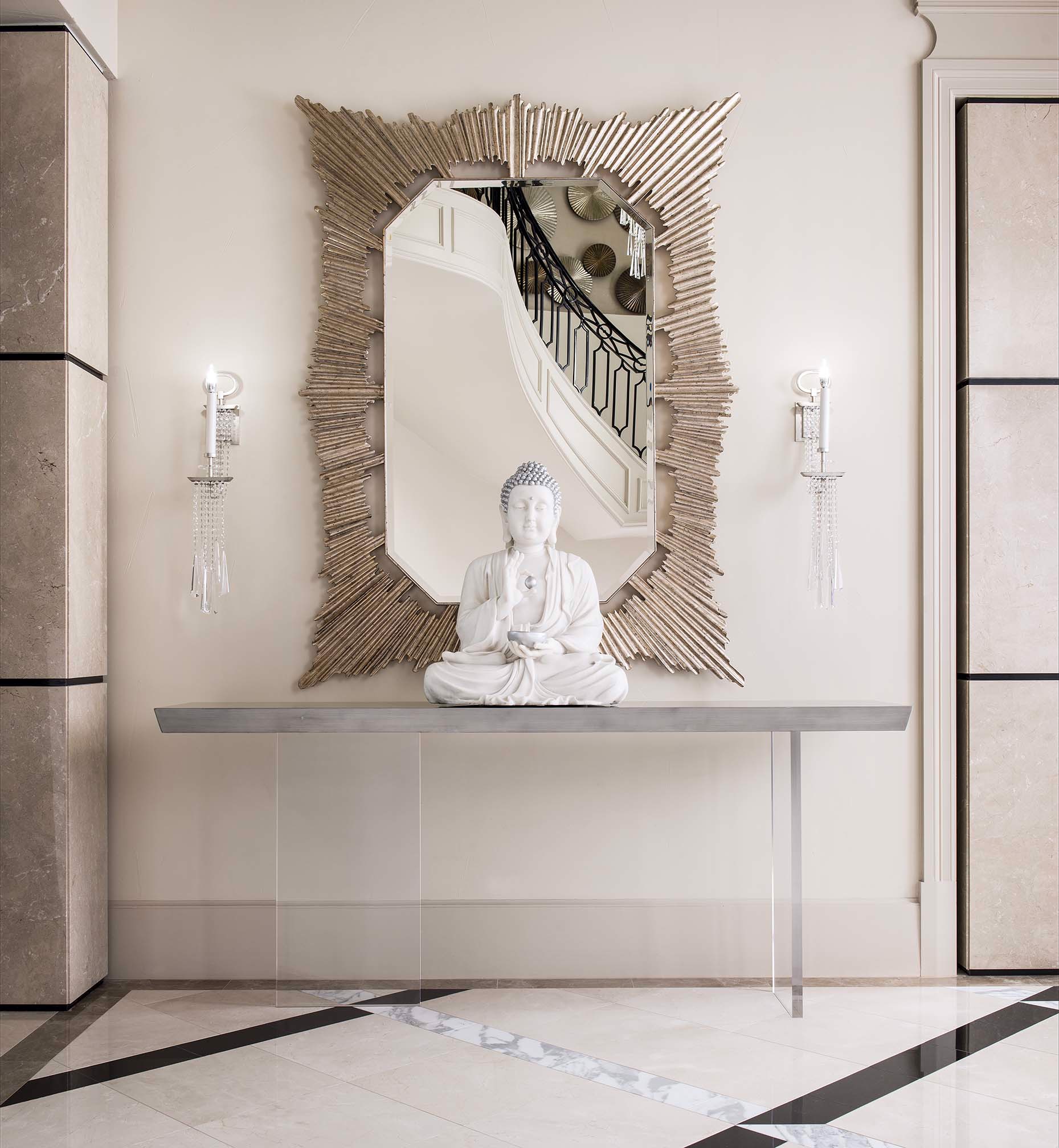 Another shot from the foyer above.  The console was custom designed and fabricated by AVID and features and acrylic base not to obstruct the intricate floor pattern.

This foyer is an entryway into a living space and is also a study in contrasts.  The pop of yellow Murano glass and the white alabaster obelisks and plaster relief are striking on the charcoal painted walls.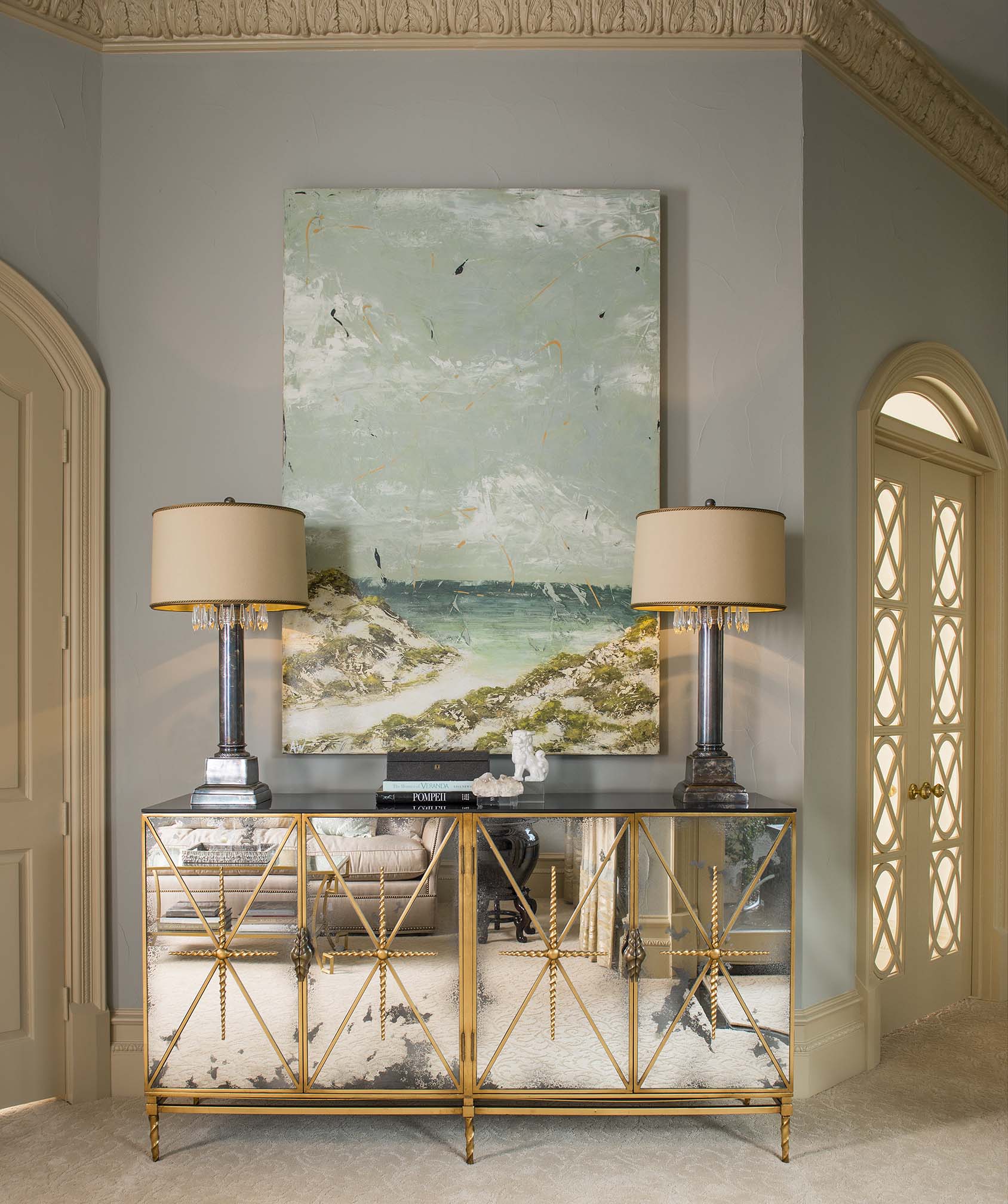 An entrance into a master abode, the aqua tones mixed with metallics result in a serene enviroment for relaxation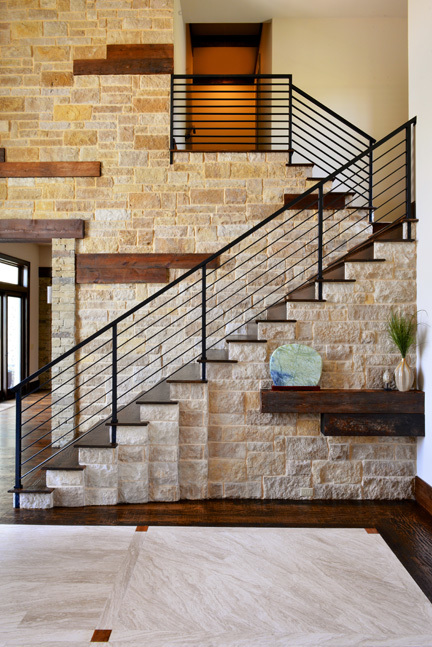 A play of natural textures in this foyer the natural timbers are cantilevered to create a console for objects d' art.
result in a warm and inviting foyer,A A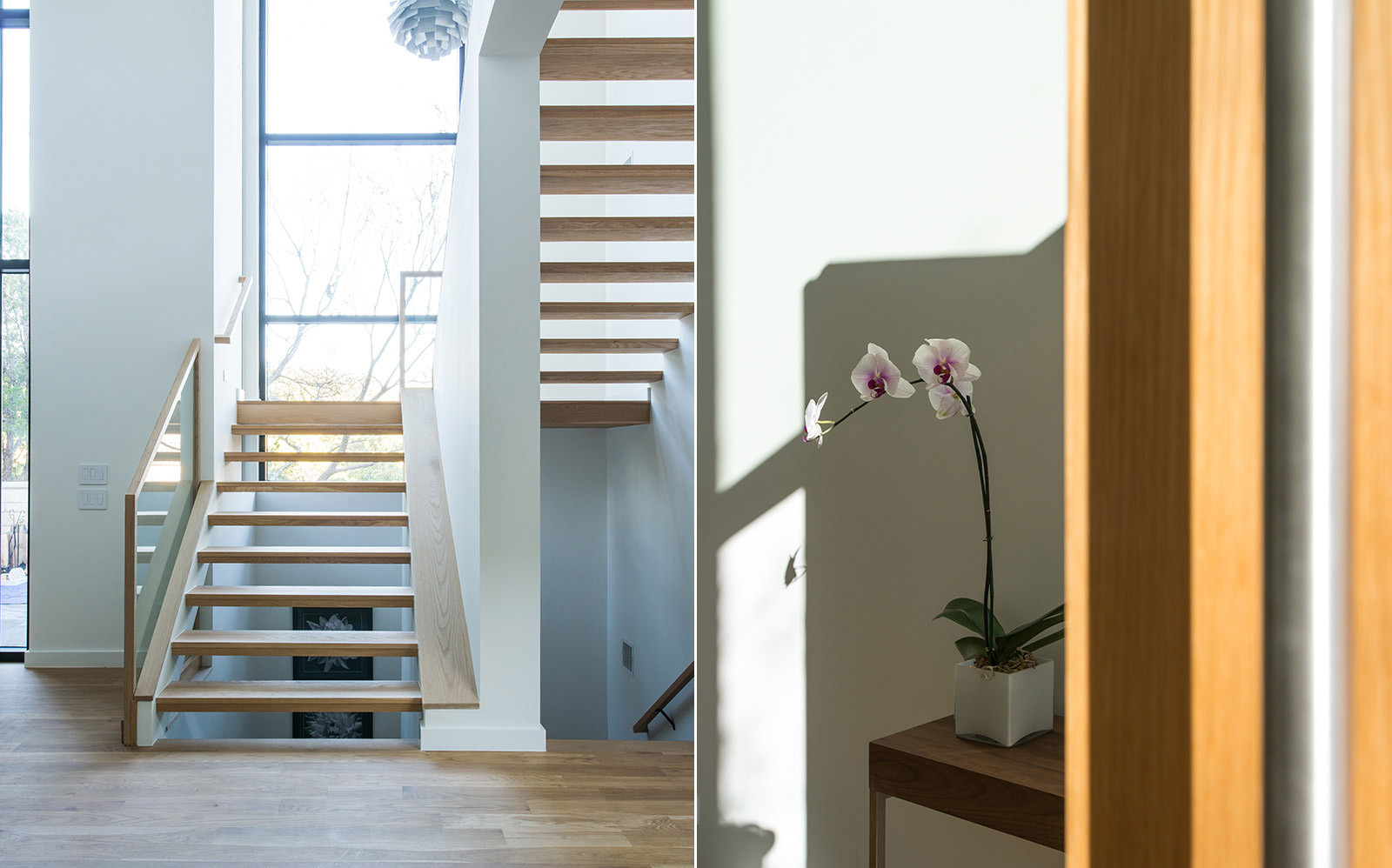 This staircase is a refreshing way to come home from a hectic day.  The light and airy space is bright and open.
The above show the diverse styles that AVID works on, and now…
HERE ARE SOME IMAGES THAT WE HAVE BEEN GOING GAGA OVER ON PINTEREST…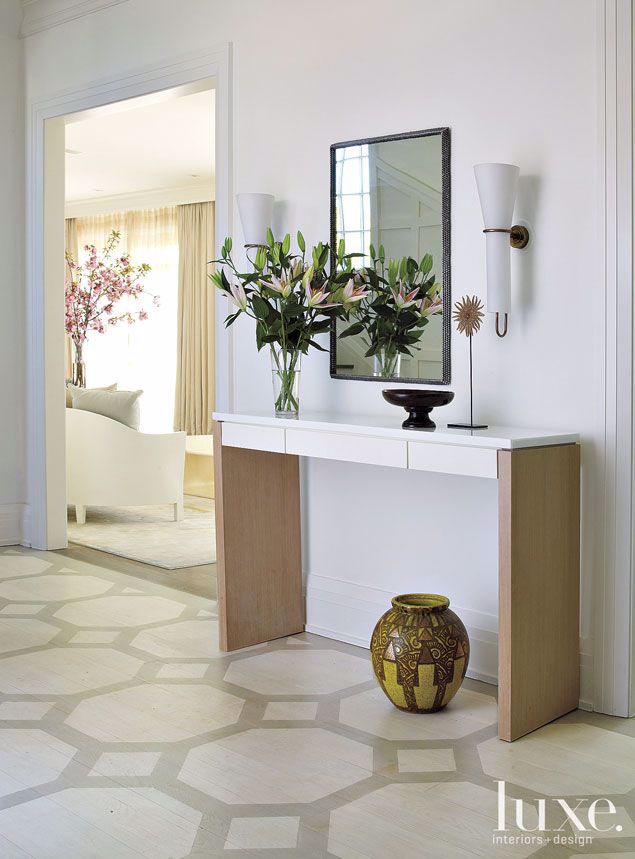 We love the patterned painted wood floors in the light color palette
Simple and elegant, a statement in refinement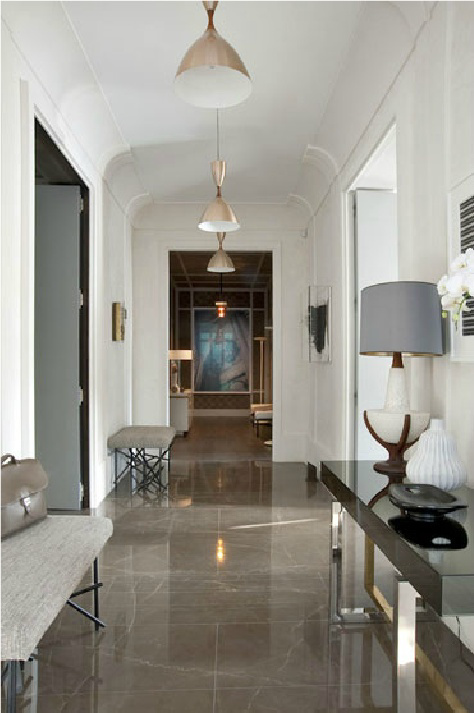 The rich marble floors and brass fixtures draw your eye down this gallery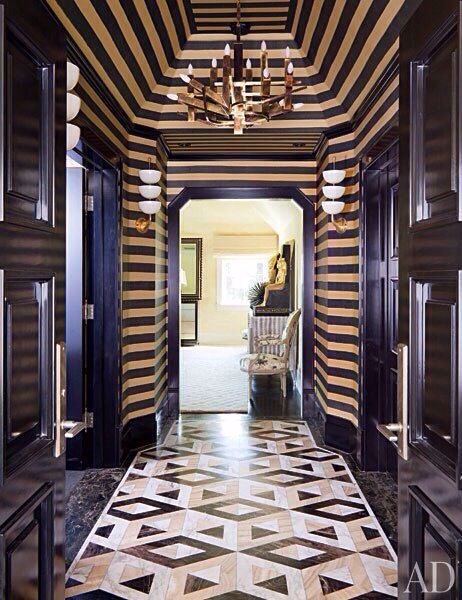 A dramatic entrance fit for an Egyptian king or queen, hall of famer interior designer Kelly Wearstler mixes patterns like a pro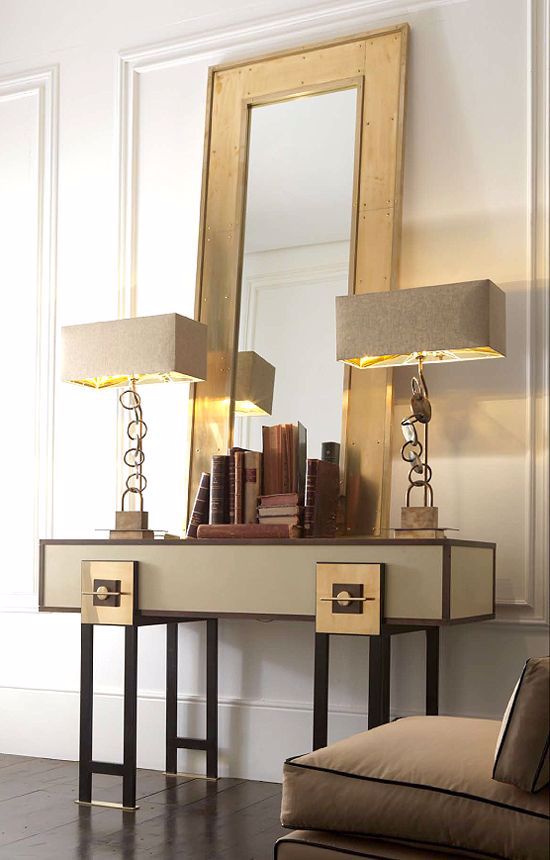 Another nod to the design trends hoping back on the brass bandwagon.  Love the detailing on this console.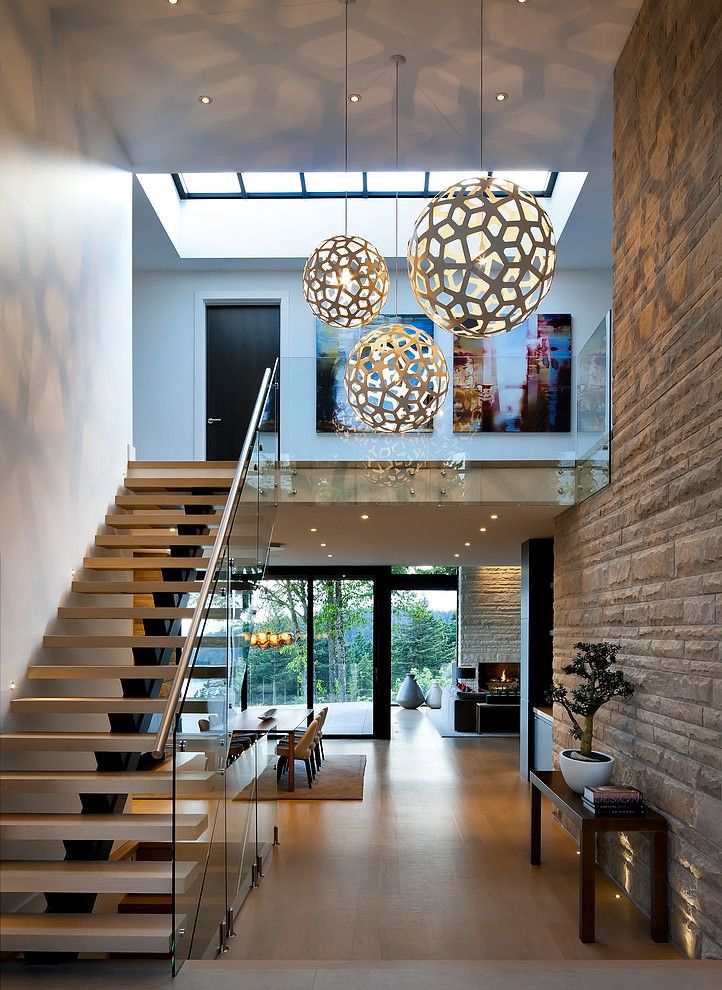 We love these playful pendants in varying heights and sizes in this modern foyer featuring a floating staircase and textured stone walls.